Each week, we host a competition of who can post the best Flipnotes that go along with a specific topic. Each week is a different topic and the winners are rewarded a Weekly Topic Ticket, which you can read more about here.
What's this Week's Topic?
On console, you can find by reading the latest Weekly News Letter which is under "Sudomemo News".

You can also view the current Weekly Topic on Sudomemo Theatre's homepage.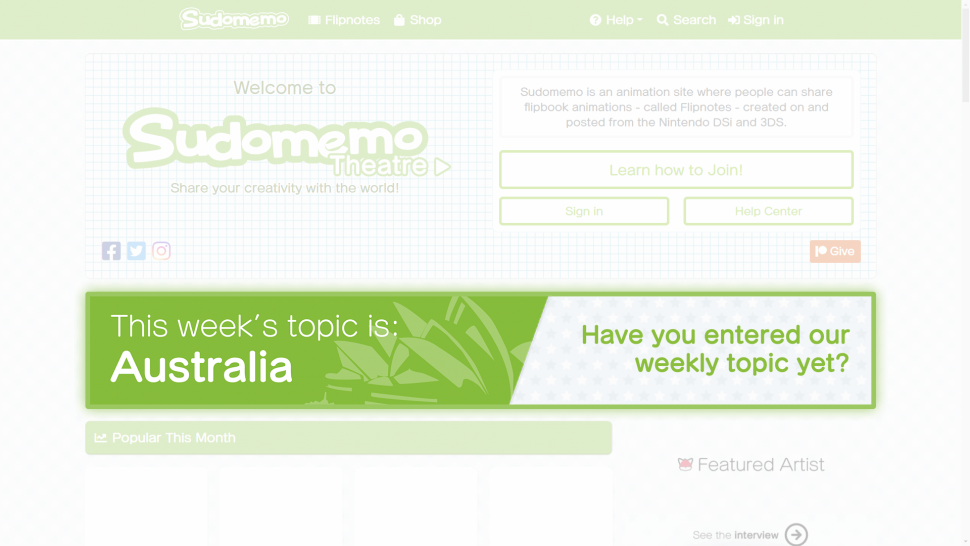 How do I Participate?
After you've created your Flipnote, simply upload it to the Weekly Topic's channel.
Firstly, you'll need to login. You can do so by tapping "Creator's Room" on the main menu, then by following the prompts to login.
To upload a Flipnote to the Weekly Topic's channel, follow these steps:
Firstly, tap on "Channels" on the main menu.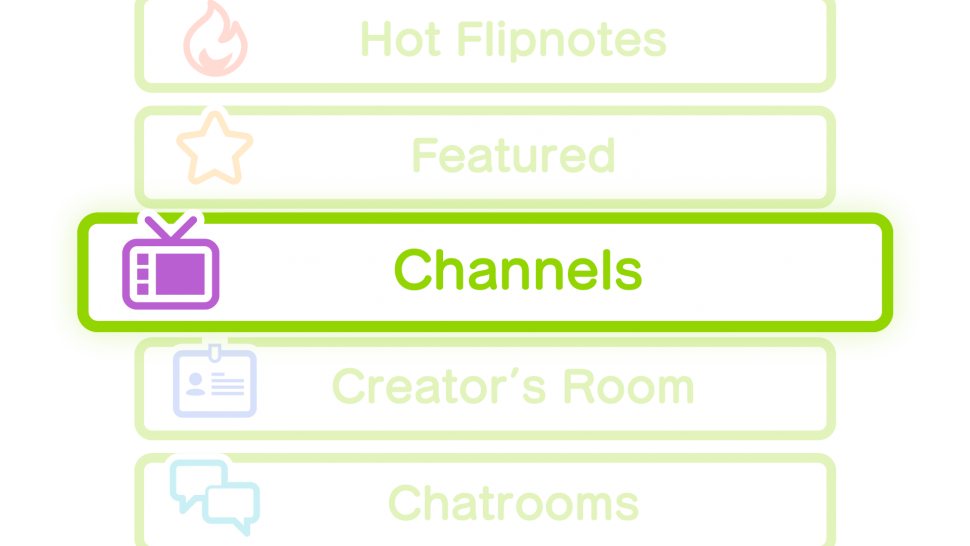 Now, tap on "Weekly Topics" in the categories page.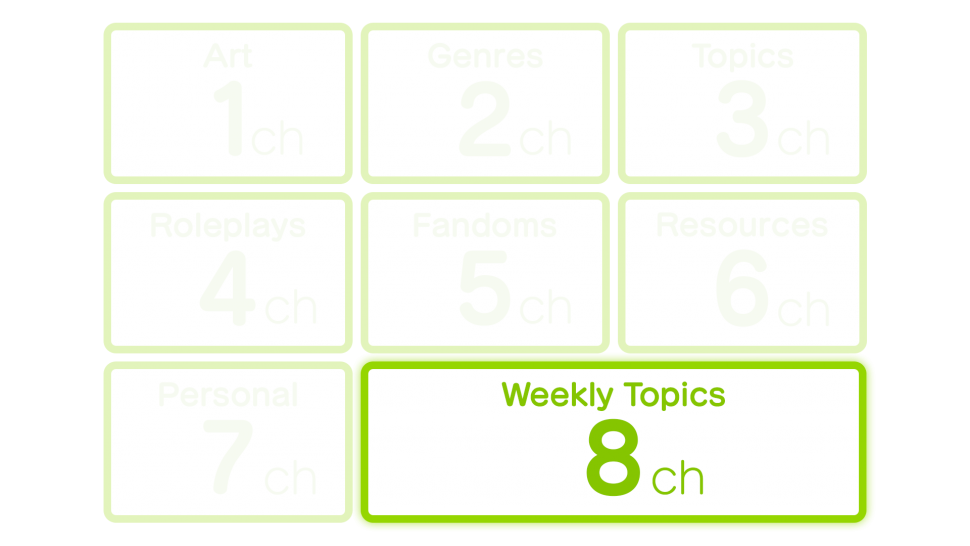 Finally, tap on the first result (which should say this week's topic), then "Post Flipnote" on the bottom right.

You can read more about posting Flipnotes to Sudomemo here.
Did I Win?
Winners are announced in our Weekly News Letter which is released every Monday. You can view our Weekly News Letter by navigating to "Sudomemo News" in the main menu.

Or by navigating to sudomemo.net/news on your other devices.

If you've won, congratulations! Expect a Weekly Topic ticket in your Ticket Inventory soon! Read this article on how to redeem it.
If not, there's always next week! On the bottom of each Weekly News Letter is the next four Weekly Topics, so better luck next time!
Wrapping Up
The Weekly Topic is a great way to show everyone your skills, so go ahead and participate!
---
Any questions, comments, or concerns?
We're all ears! Let us know via Discord or Support Email.