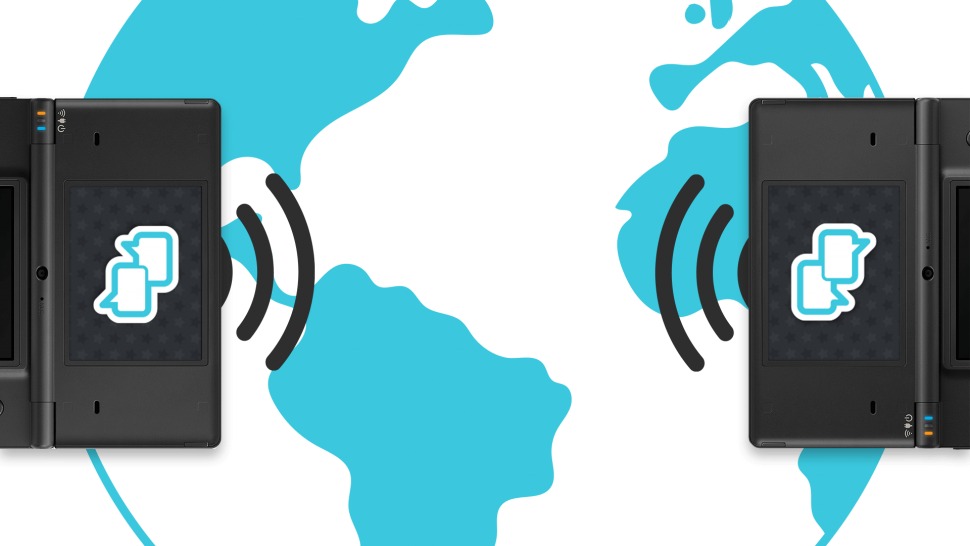 So, you've made an account and maybe even posted a few Flipnotes? Allow us to show you a feature that you might just enjoy: Sudomemo Chatrooms.
Getting Started
You will need to be logged in to use the chatrooms. Simply tap on "Creator's Room" in Sudomemo, then follow the prompts to log in. Once done, you'll want to head back to the main menu by holding down L (or R if you are left handed) then by tapping on "Menu" at the bottom left.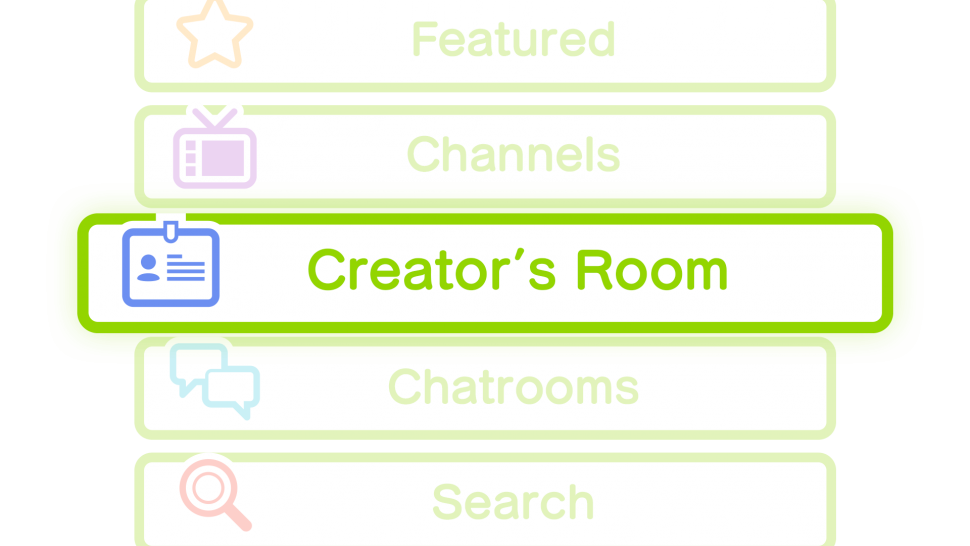 Joining a Chatroom
To get started, simply tap the "Chatrooms" button in Sudomemo.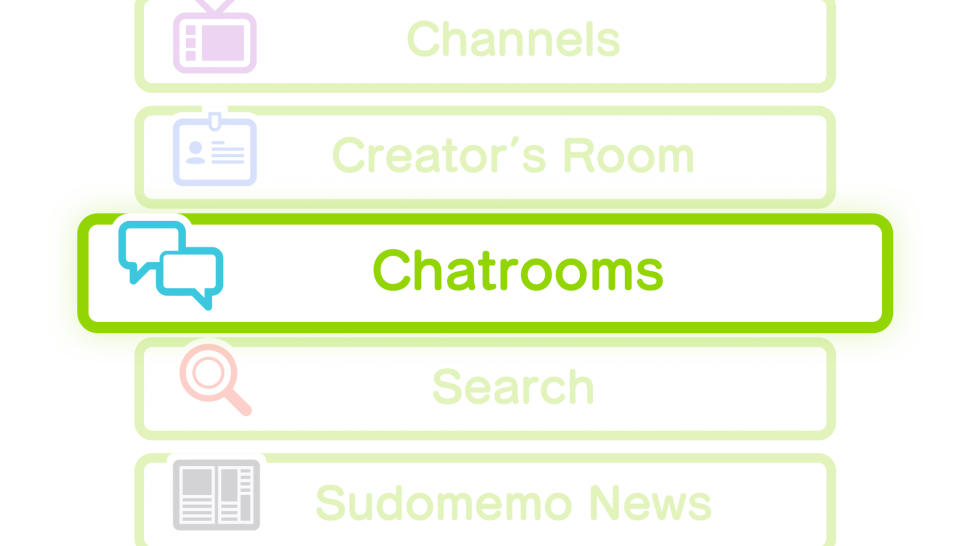 You'll be presented with a list of our dedicated chatrooms. Simply tap on the one you wish to join.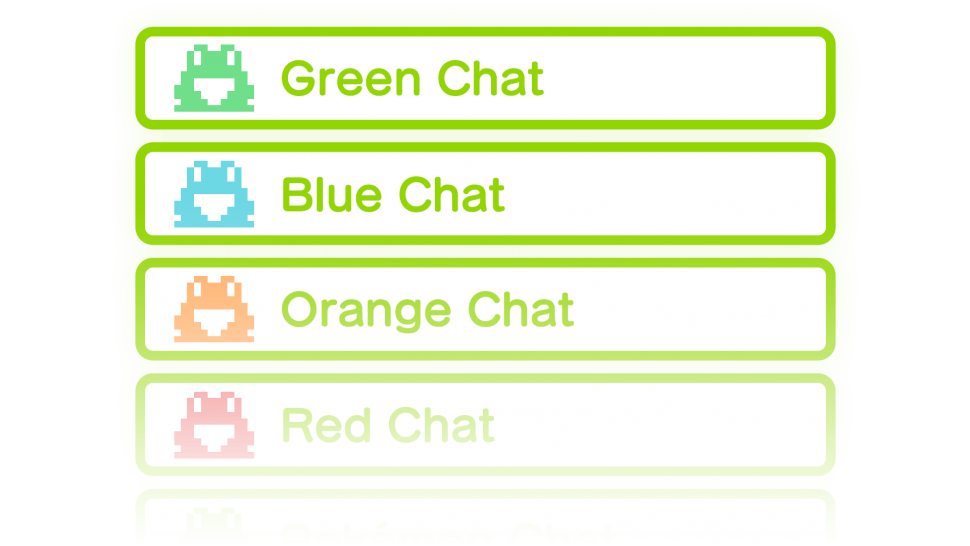 Chatting
Welcome to the chatroom! Here, you will see what others are saying. To join in, go ahead and tap on "Write Here" at the bottom.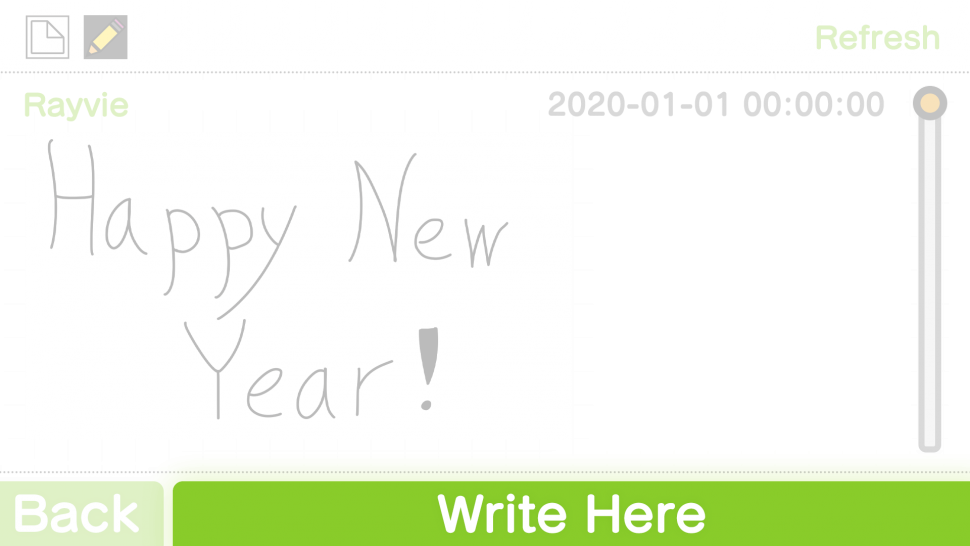 Here you can draw whatever you want (provided it doesn't violate our Terms of Use). Let's start with drawing a simple smiley face and saying "Hello".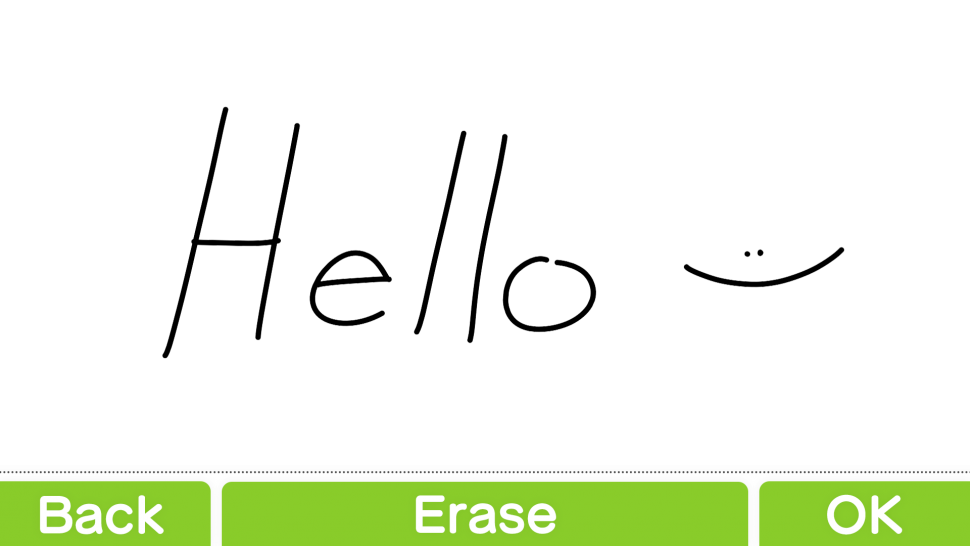 After you've drawn or written whatever you wanted to say, hit the "OK" button on the bottom right hand corner. A screen will come up asking if you want to confirm, go ahead and hit "Send".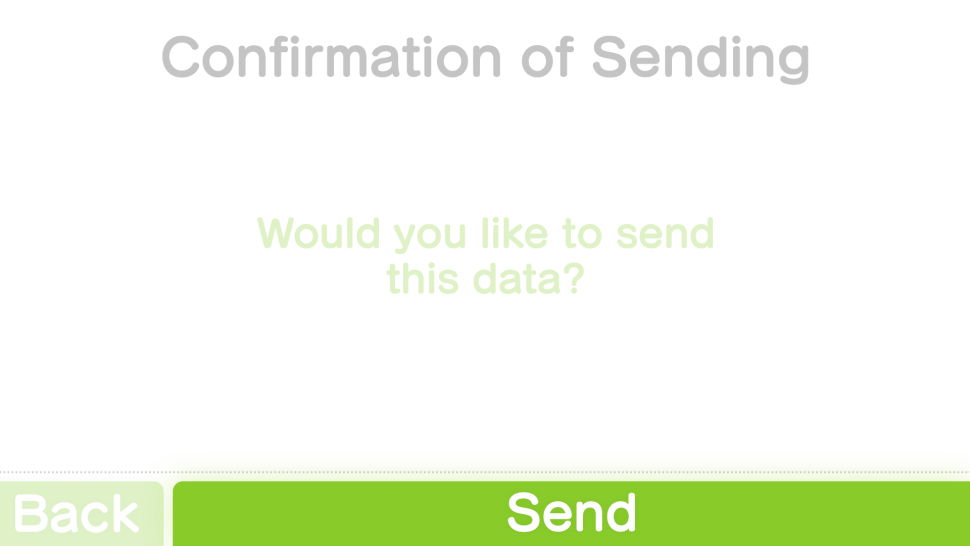 Just like that you've sent your first chatroom message. Nicely done!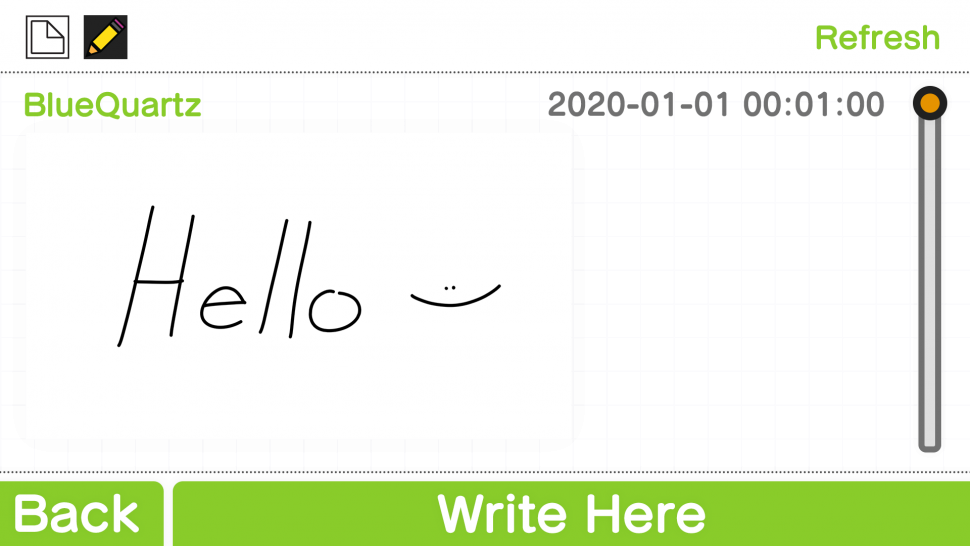 Plus Features
Sudomemo Plus users have the ability to send colored messages by changing the color of the paper and the pen.
To change the color of the paper, tap on the paper icon (

) at the top left, choose your color, then tap "Return".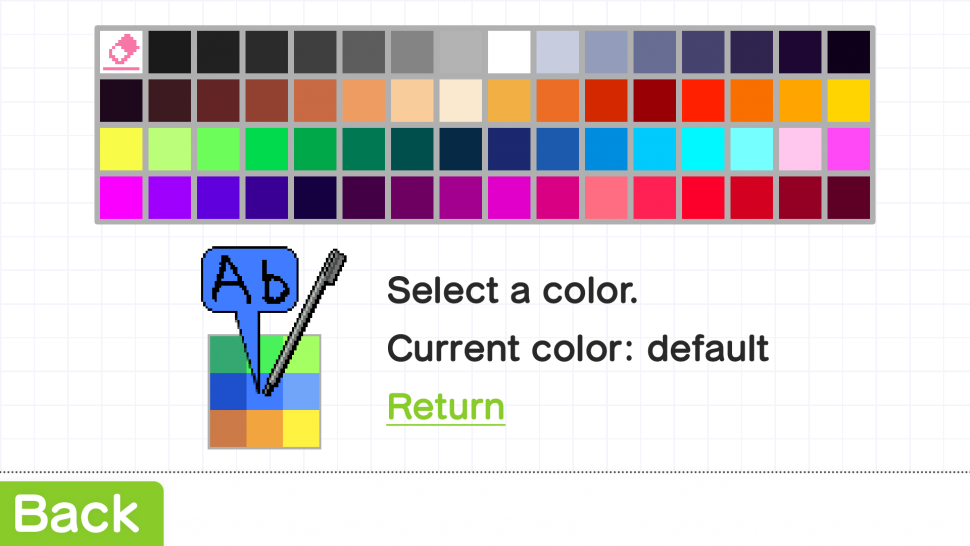 To change your pen color, tap the pencil icon (
) at the top left, choose your color, then tap "Return".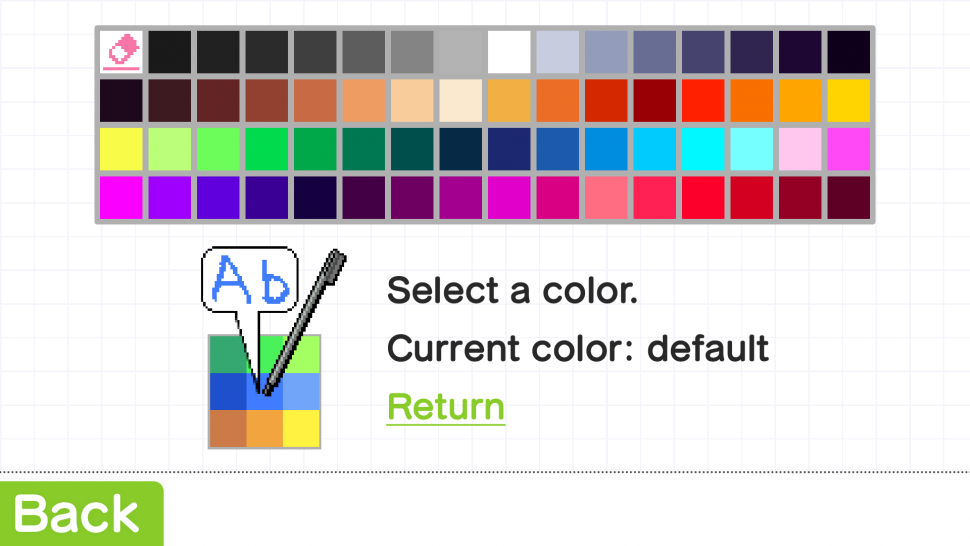 Note: You won't be able to see the colors until you send the message.
Handy Tips
Here are some handy tips that will make your chatting a whole lot easier:
– If you want to reply to a user directly, you can tag them either at the end or beginning of your message by writing their name. Many people do this in their own special way.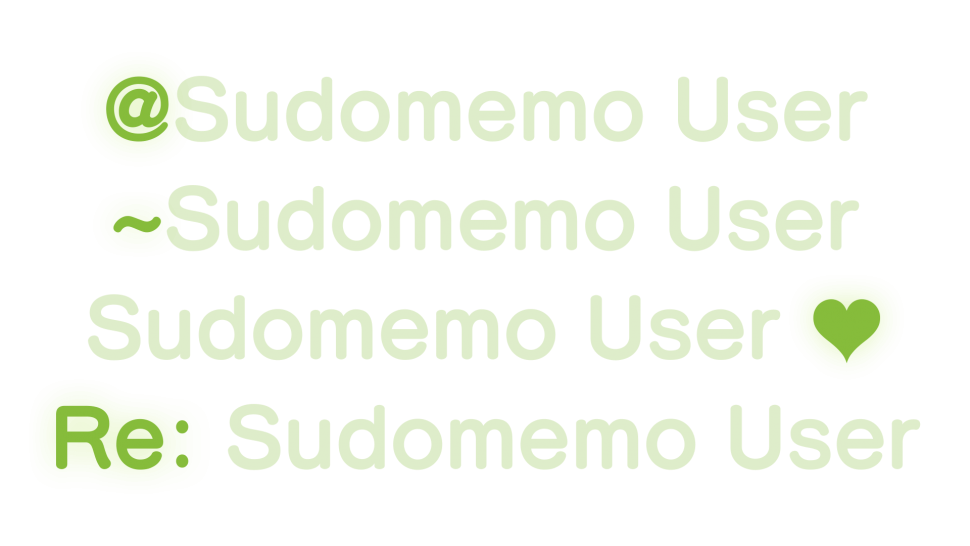 – You can actually check the number of both Flipnote comments and chatroom messages you have sent in your Creator's Room.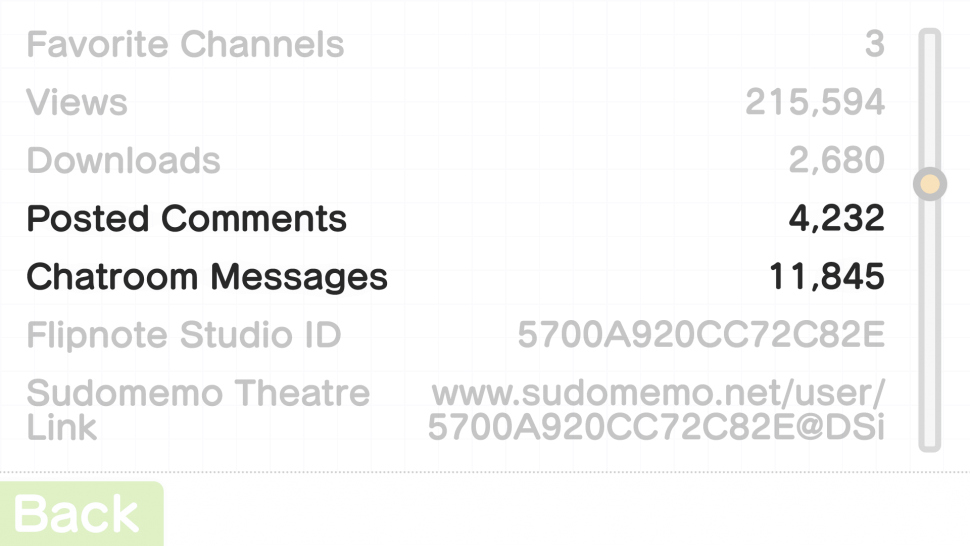 Chatroom Etiquette
We'll end this with some common chatroom etiquette. Be nice to your fellow Sudomemo users and always follow the rules. The chatrooms are moderated and you may be muted or banned from the service entirely if you don't follow our Terms of Use, so be sure to brush up your knowledge of our terms before you start chatting. If you follow the rules and are nice to your fellow users, we can guarantee you'll have lots of fun using the chatrooms. So go ahead and start chatting!
Credits
Special thank you to Rayvie and BlueQuartz for letting us use your handwriting and to Sam for drafting this article.
---
Any questions, comments, or concerns?
We're all ears! Let us know via Discord or Support Email.