Carrd is a platform that lets you create a free, one-page website about yourself, your art, and your social media accounts.
We've worked with the fine folks at Carrd to bring you an easy way to promote your Sudomemo Creator's Room!
Linking Sudomemo to your Carrd Site
1. Login to carrd.co and choose your site or click "New Site" at the top right to create a new Carrd site. If you don't have a Carrd account, you can sign up for one at carrd.co/signup.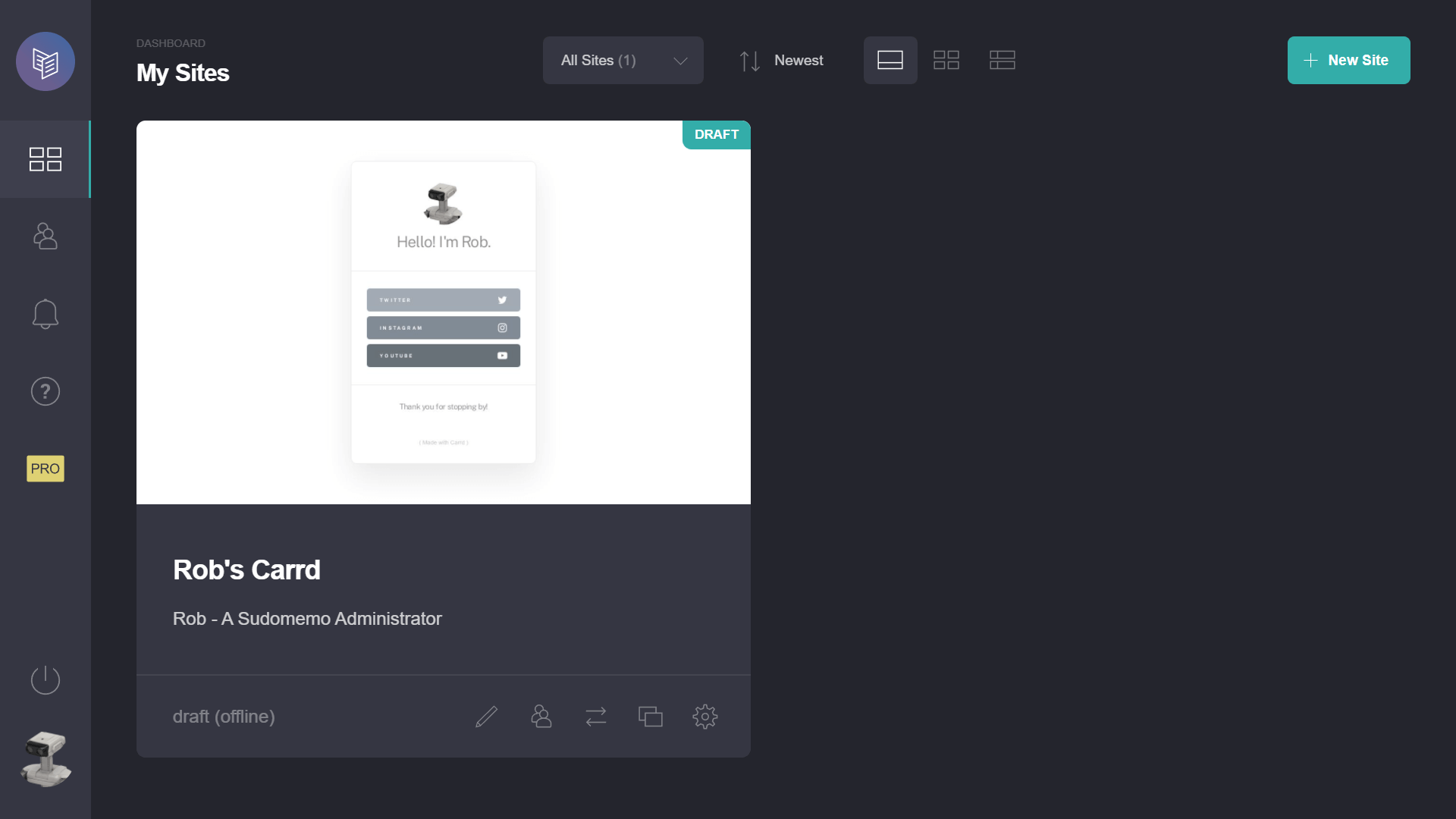 2. Click the plus icon on the top right to add an element.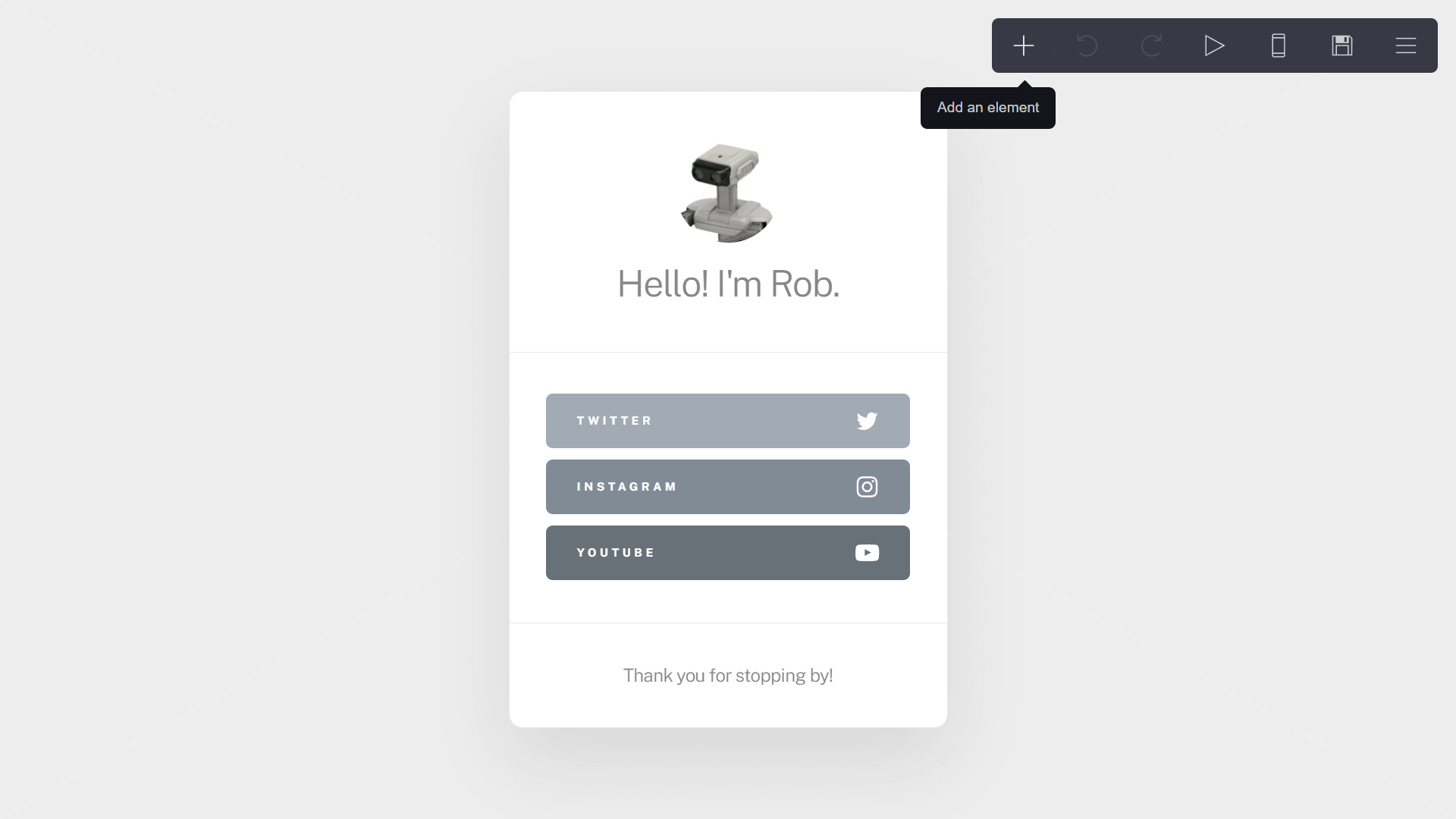 3. Choose "Buttons" in the drop-down list.
4. Find "Sudomemo" in the icon list and select it.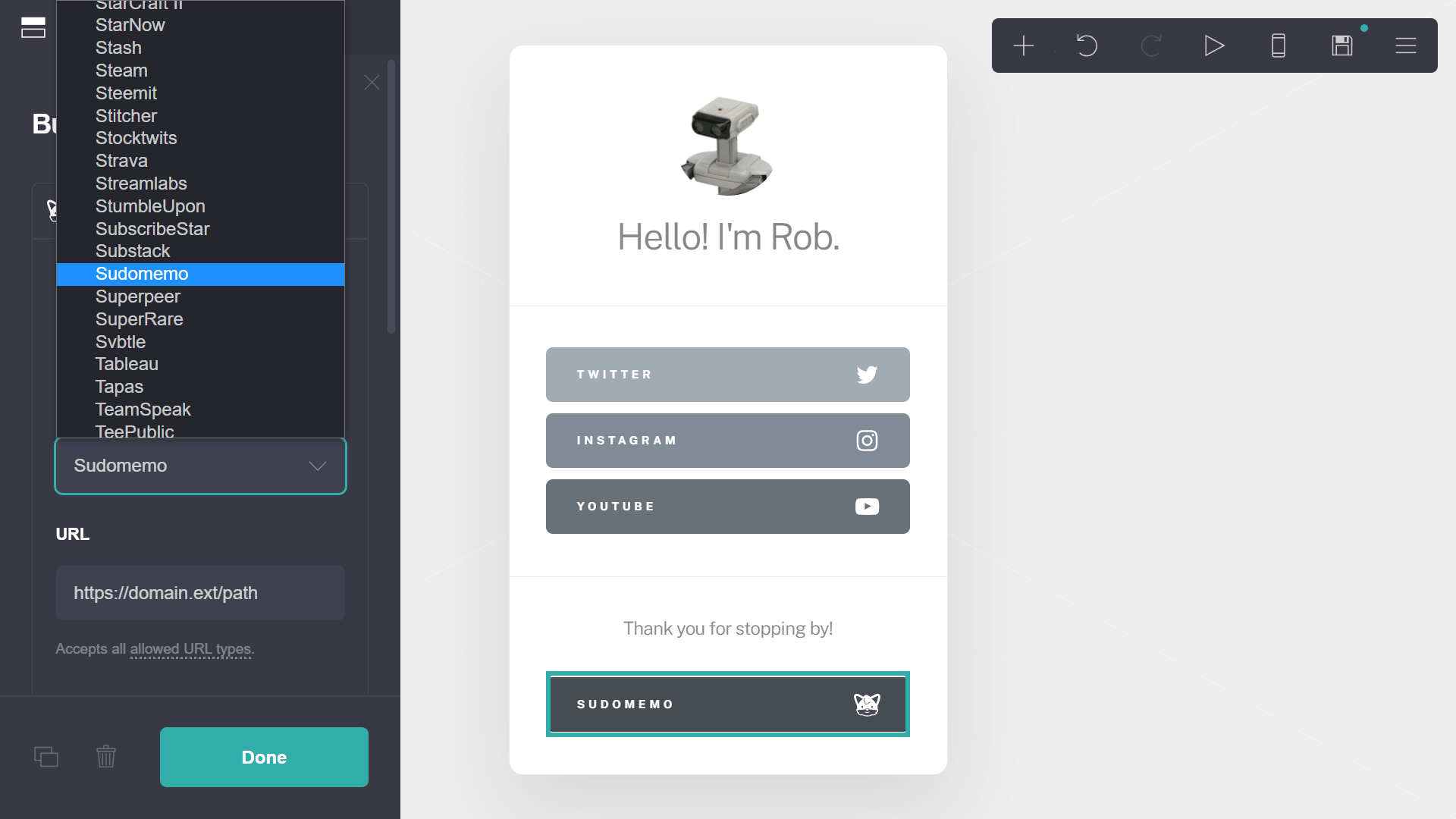 5. Update the label to "Sudomemo" (or to whatever you like!) and set the URL to the URL of your Creator's Room. Feel free to move the button and update the other settings to your liking!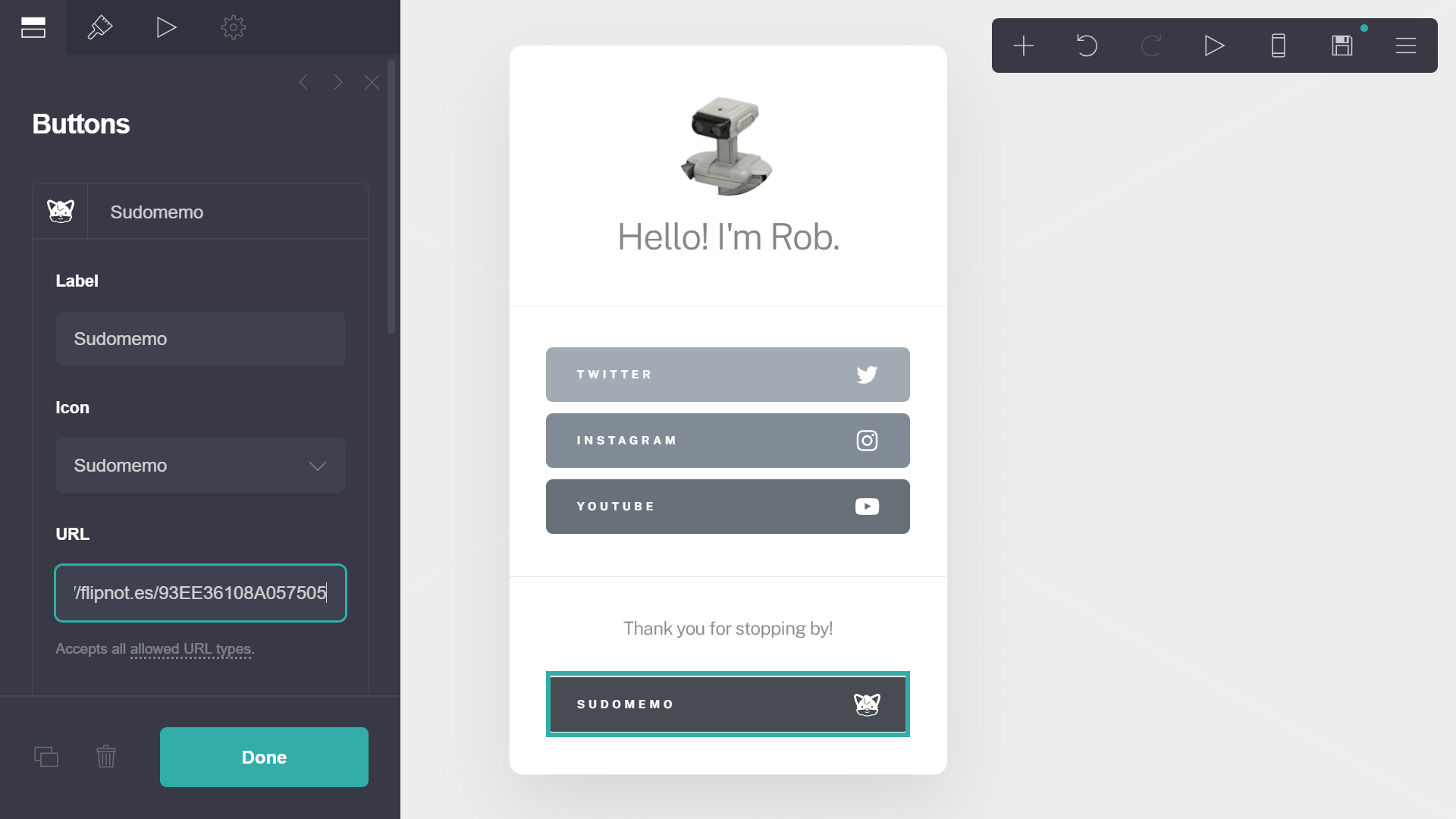 6. Don't forget to click the save icon at the top to publish your updated Carrd site!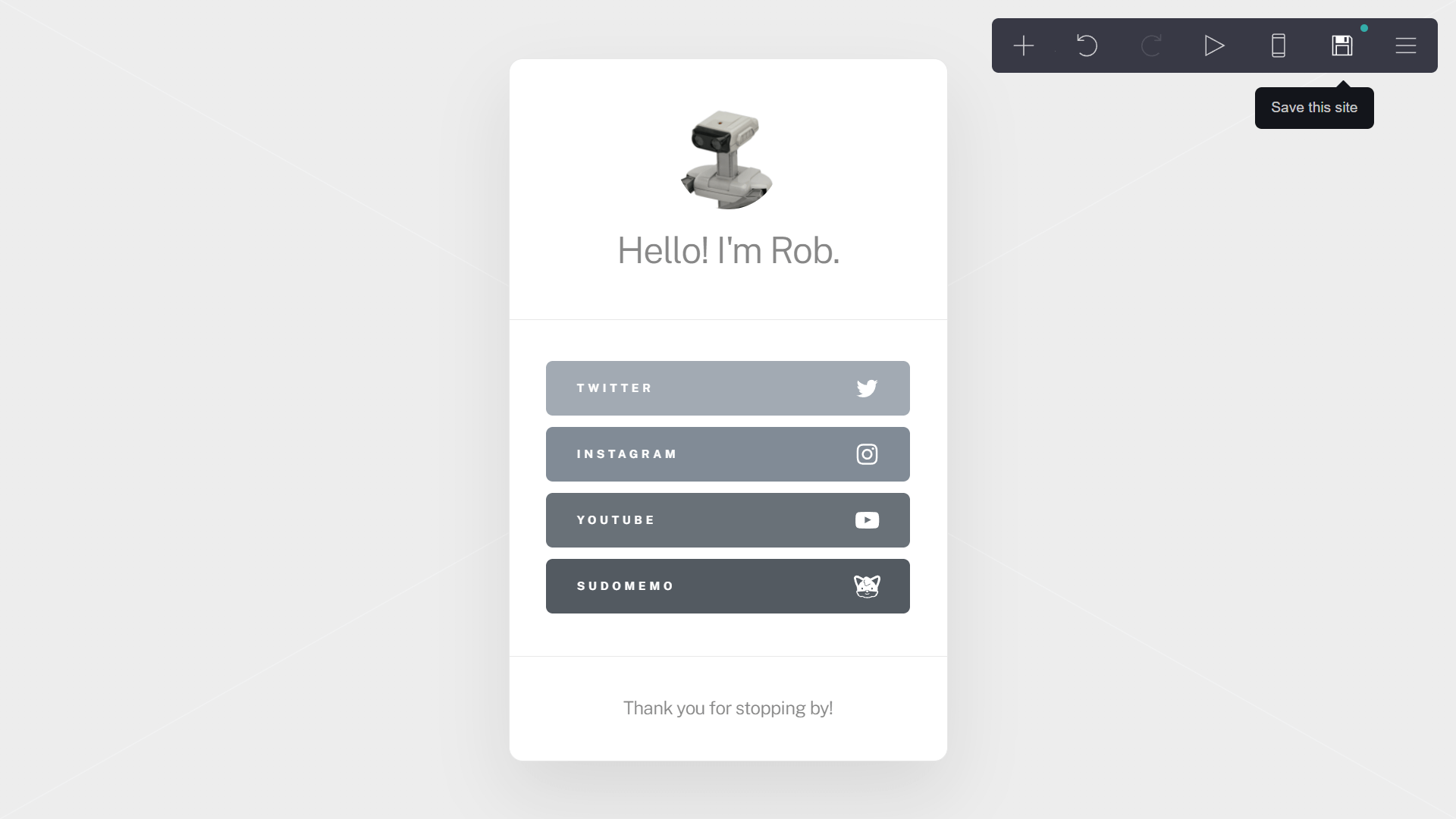 ---
Any questions, comments, or concerns?
We're all ears! Let us know via Discord or Support Email.