Help us fight COVID-19 (and get free Sudomemo Plus) by donating your computer's spare power to Folding@Home! If you have already installed Folding@Home, click here to jump to "Joining Team Sudomemo"
What is Folding@Home?
Folding@home (FAH or F@h) is a distributed computing project for simulating protein dynamics, including the process of protein folding and the movements of proteins implicated in a variety of diseases.
It brings together citizen scientists who volunteer to run simulations of protein dynamics on their personal computers.
Insights from this data are helping scientists to better understand biology, and providing new opportunities for developing therapeutics.
Source: https://foldingathome.org/about/
Installing Folding@Home (Windows)
1. Open your web browser and navigate to: foldingathome.org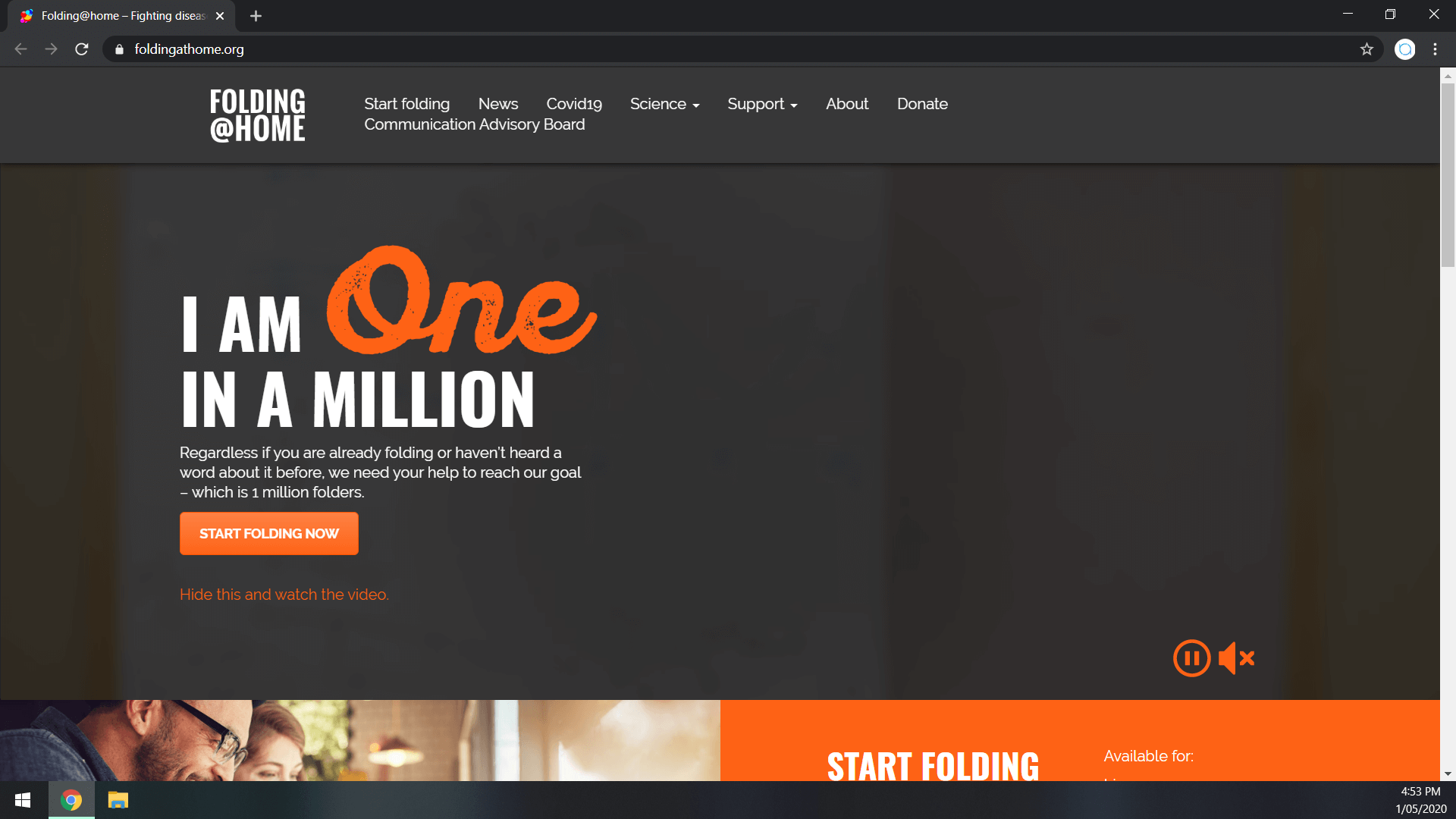 2. Click the "Start Folding Now" button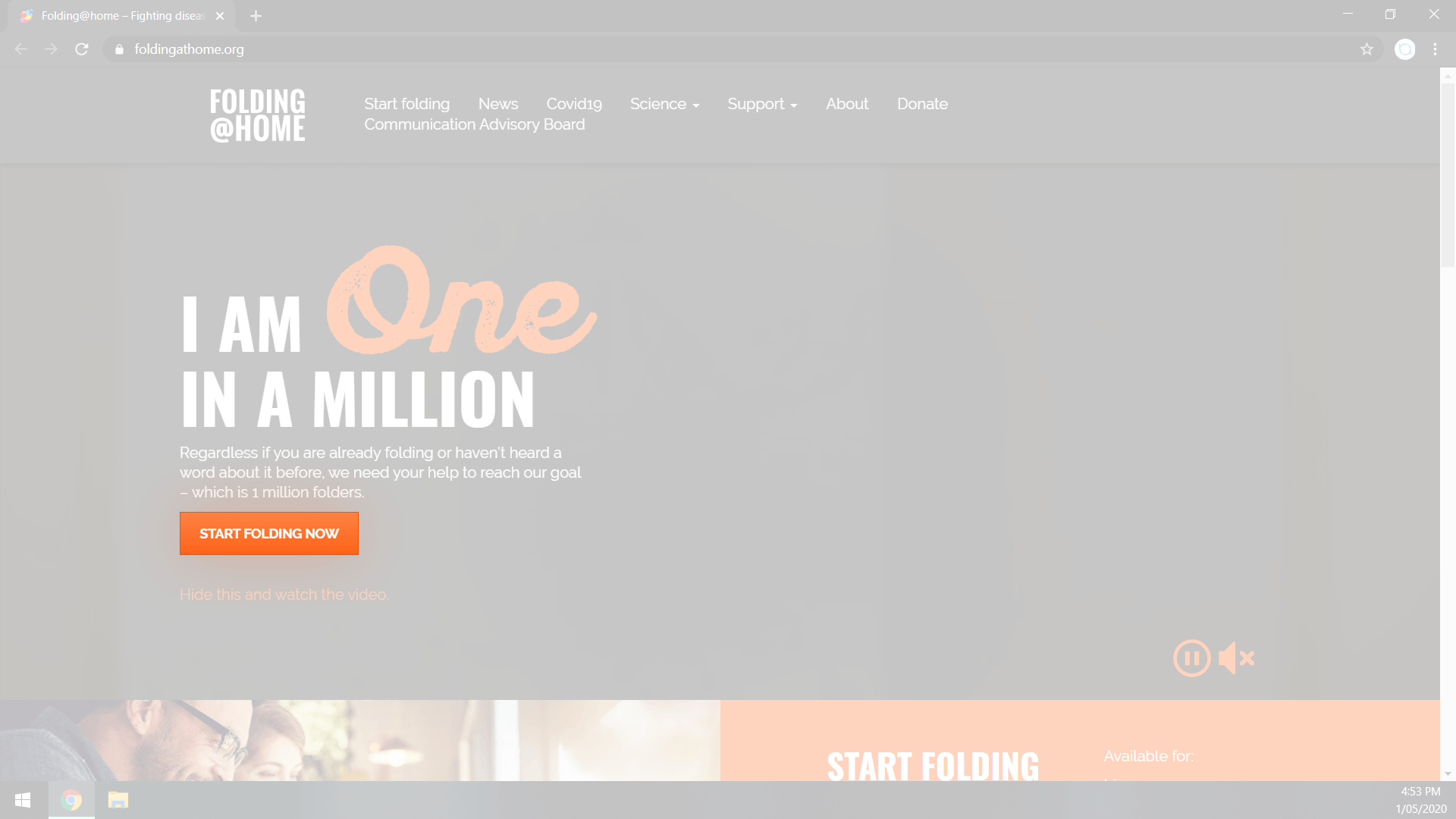 3. Click "Download Now" in blue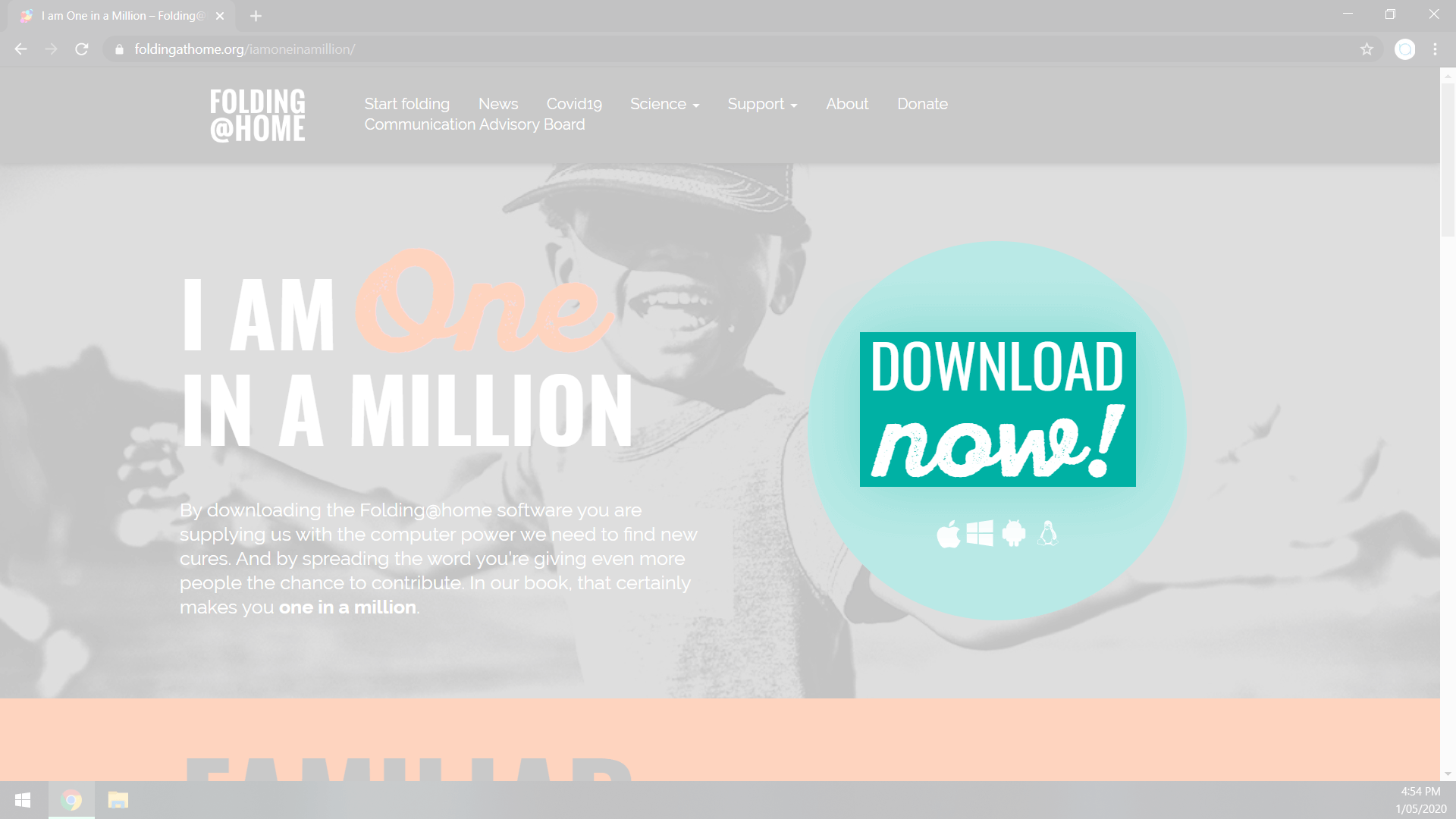 4. Under "Windows", choose the "fah_installer" to download Folding@Home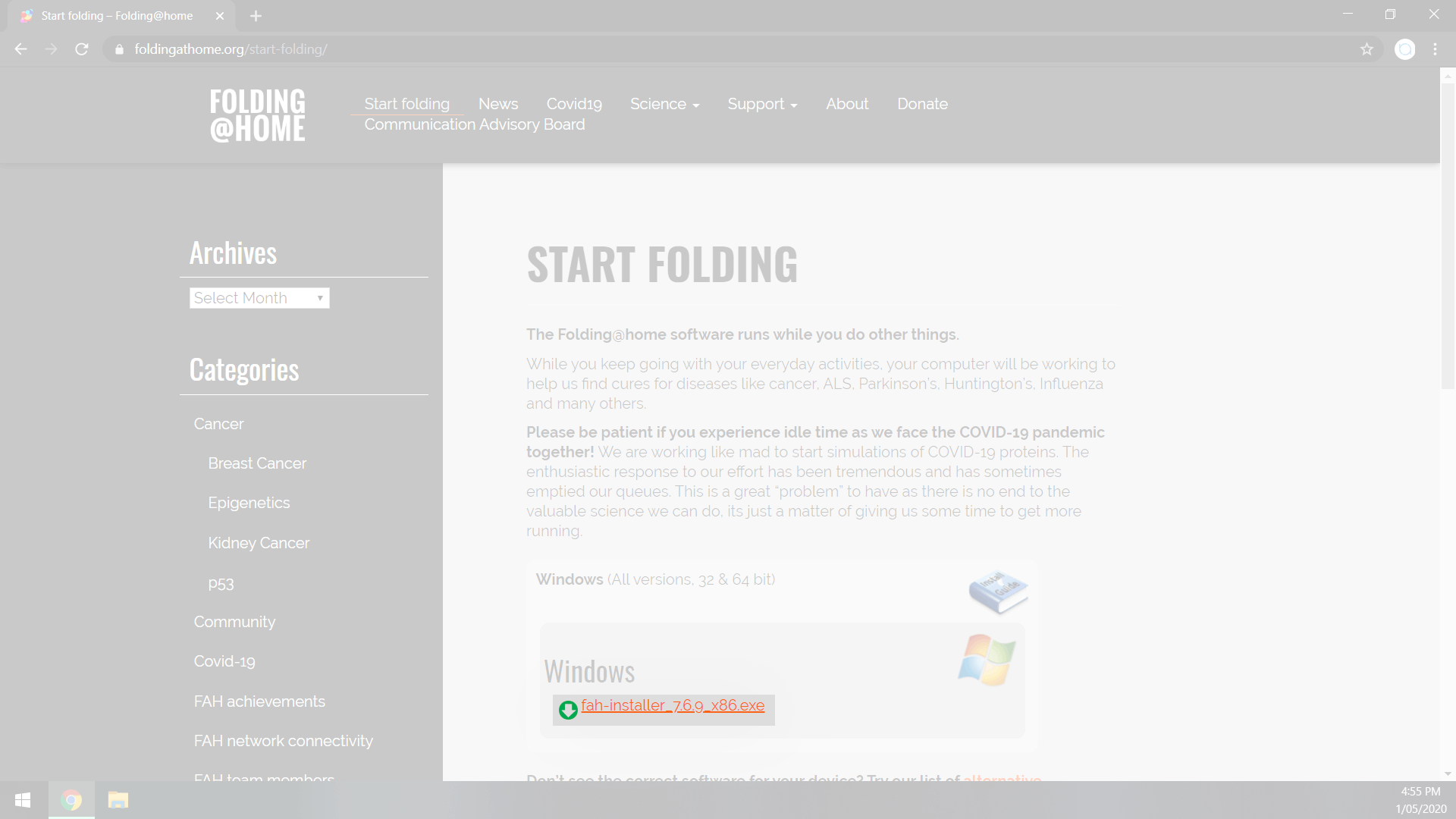 5. Once the download has completed, open the downloaded file to run the Folding@Home installer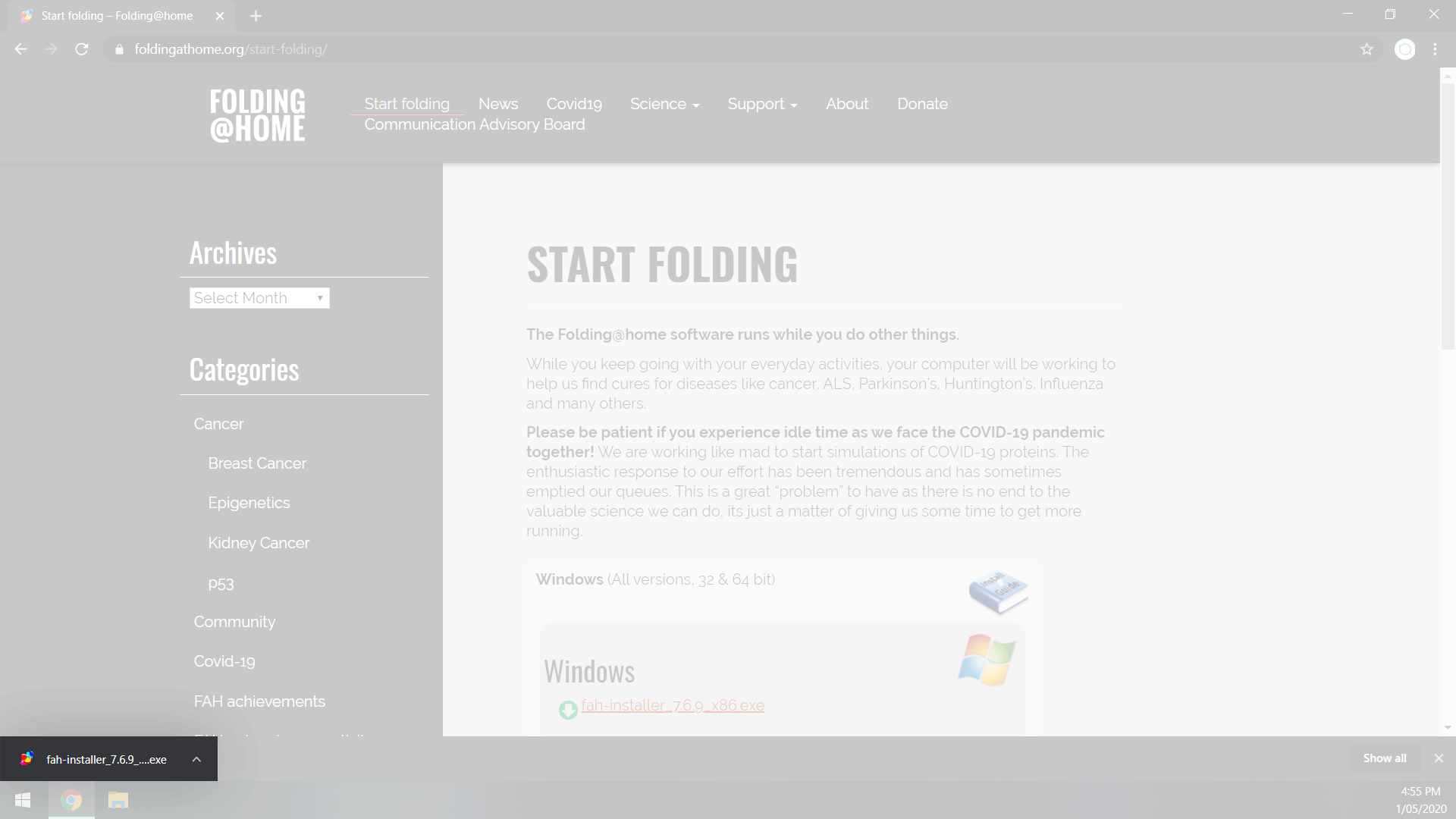 6. Click "Next" to proceed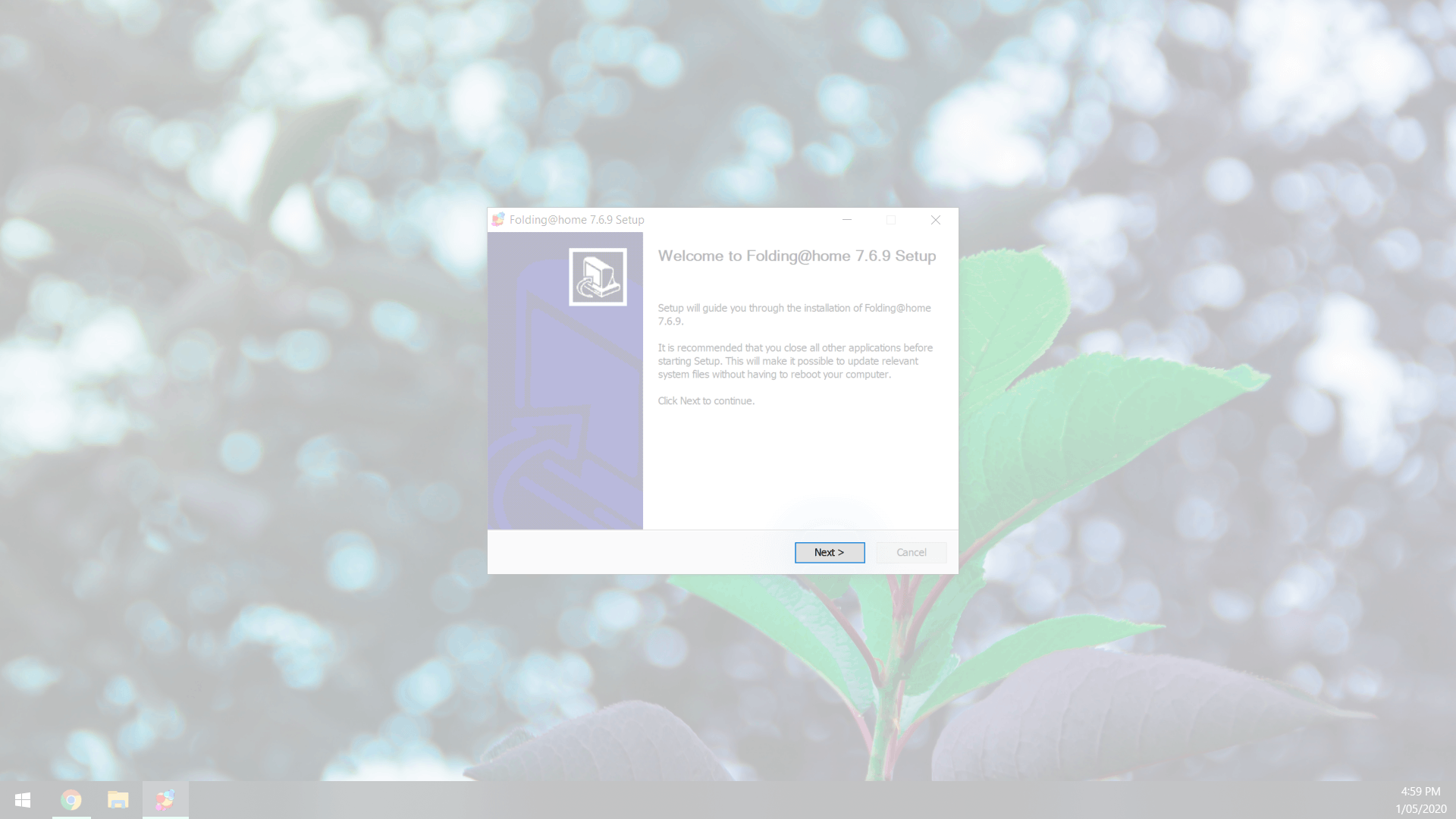 7. Read and, if you agree, choose "I Agree"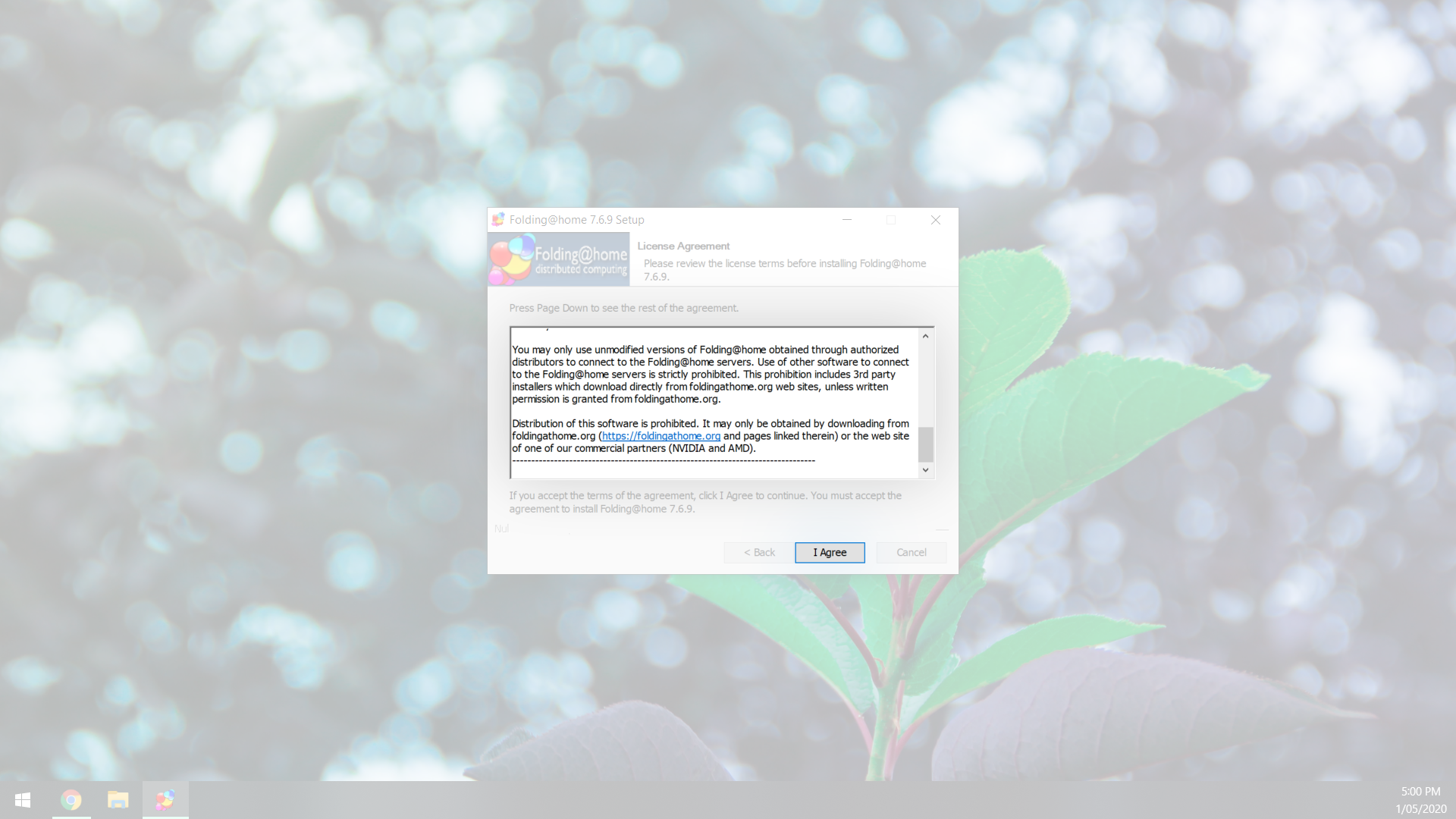 8. Leave the default option "Express Install (Recommended)" selected and click "Next"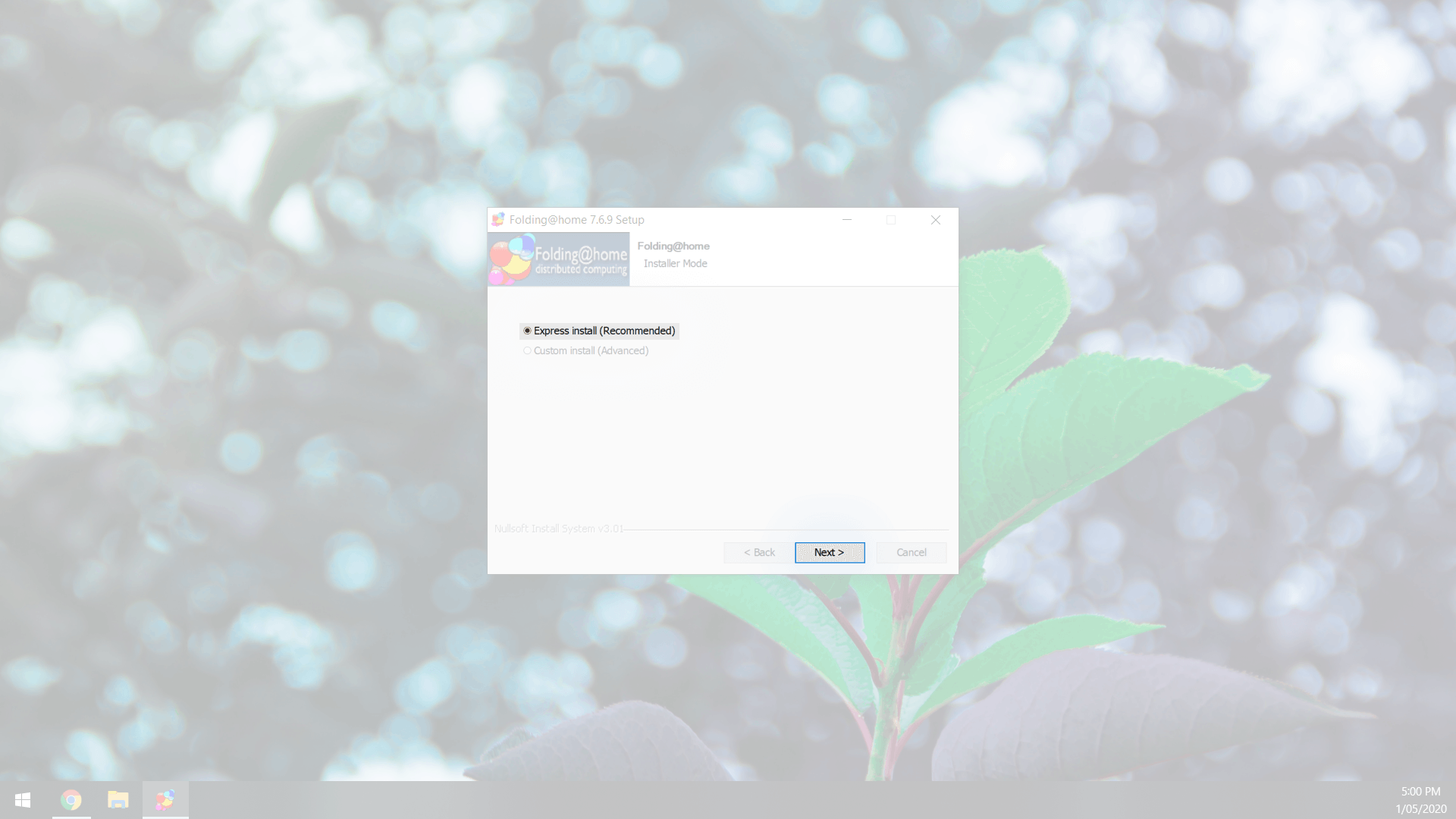 9. Once the installation has completed, make sure "Start Folding@Home" is checked and click "Finish"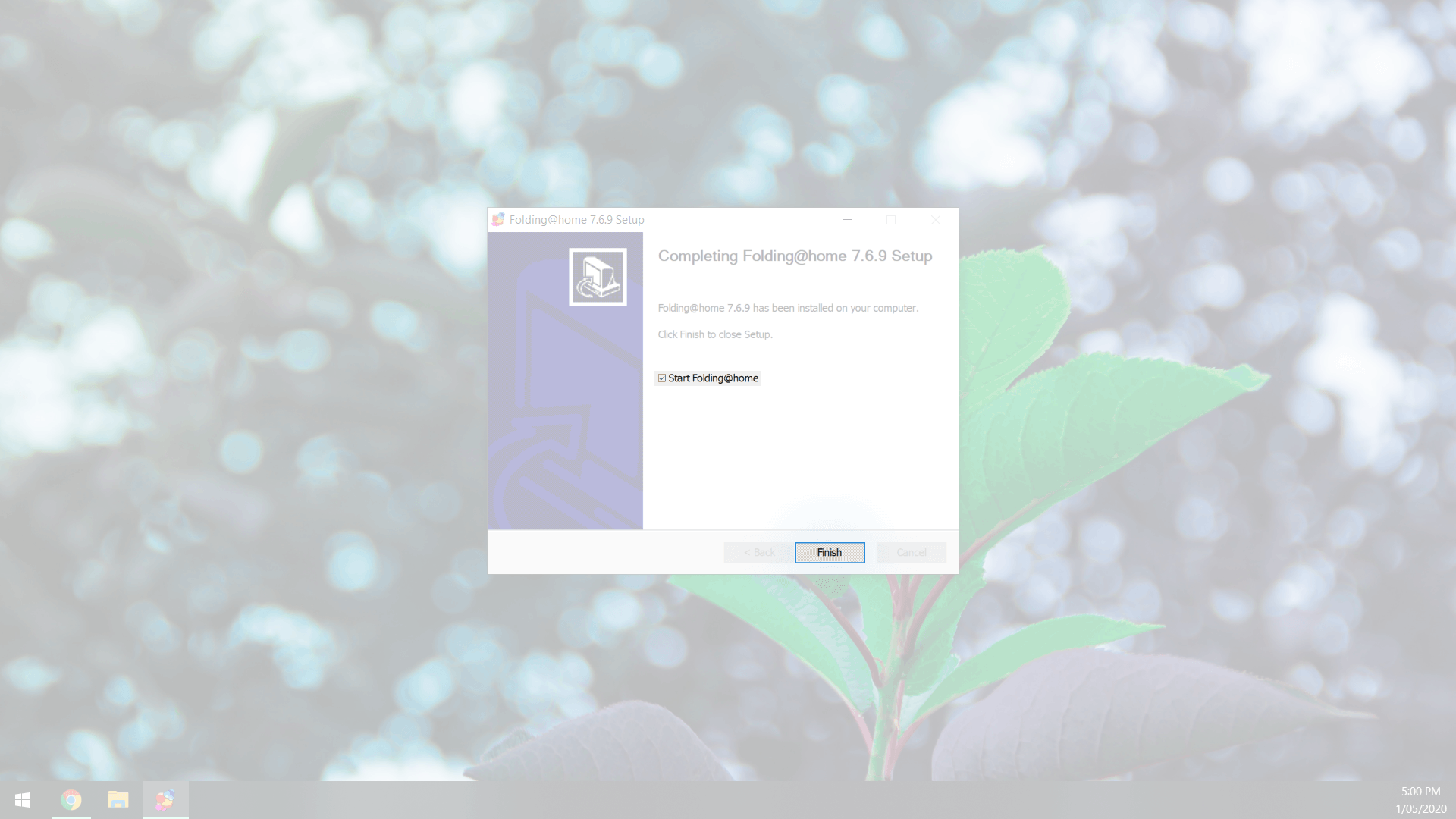 Joining Team Sudomemo
1. When your browser reopens, choose "Set up an identity", then "Start Folding"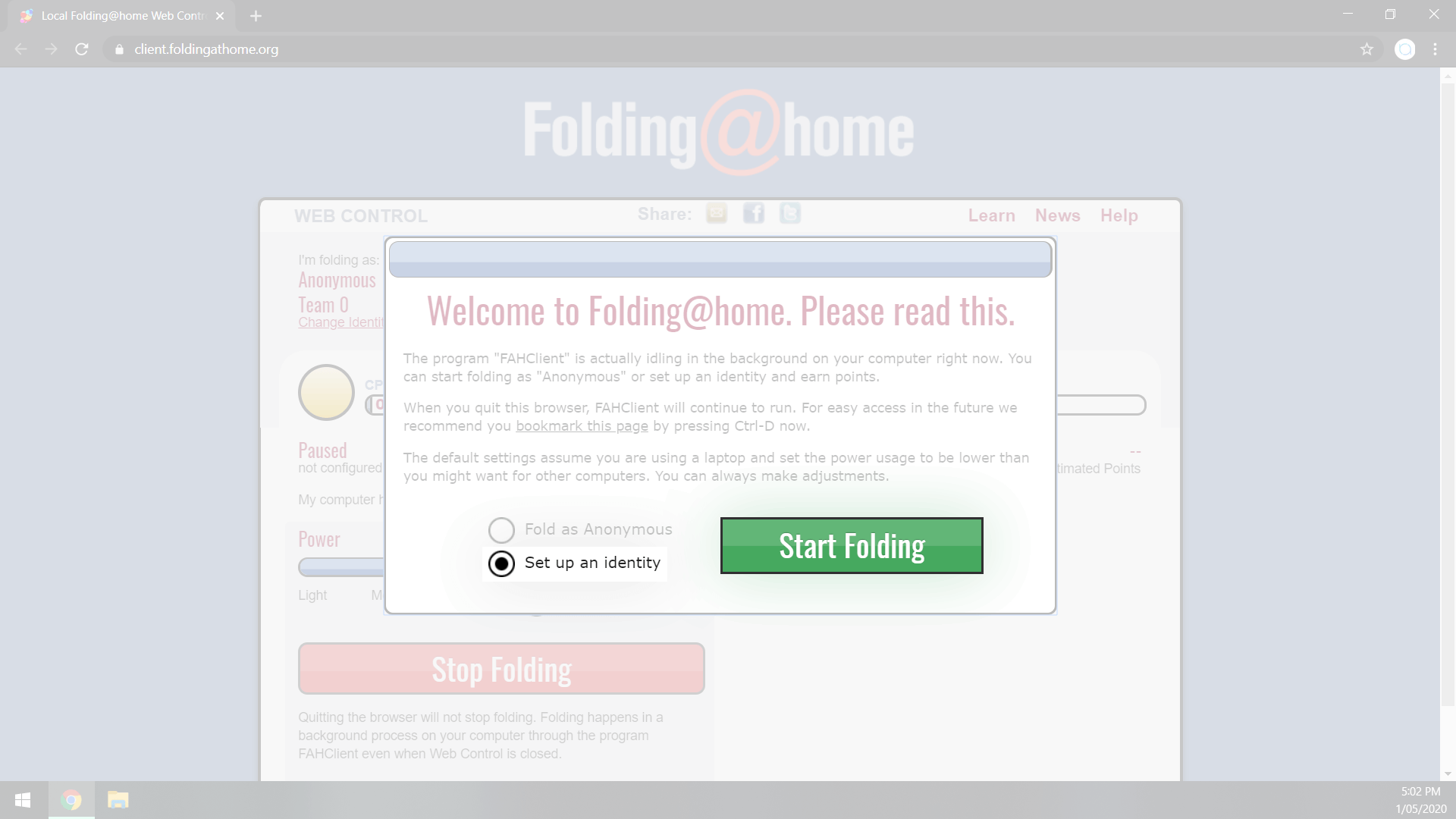 2. Under "Name", enter your Flipnote Studio ID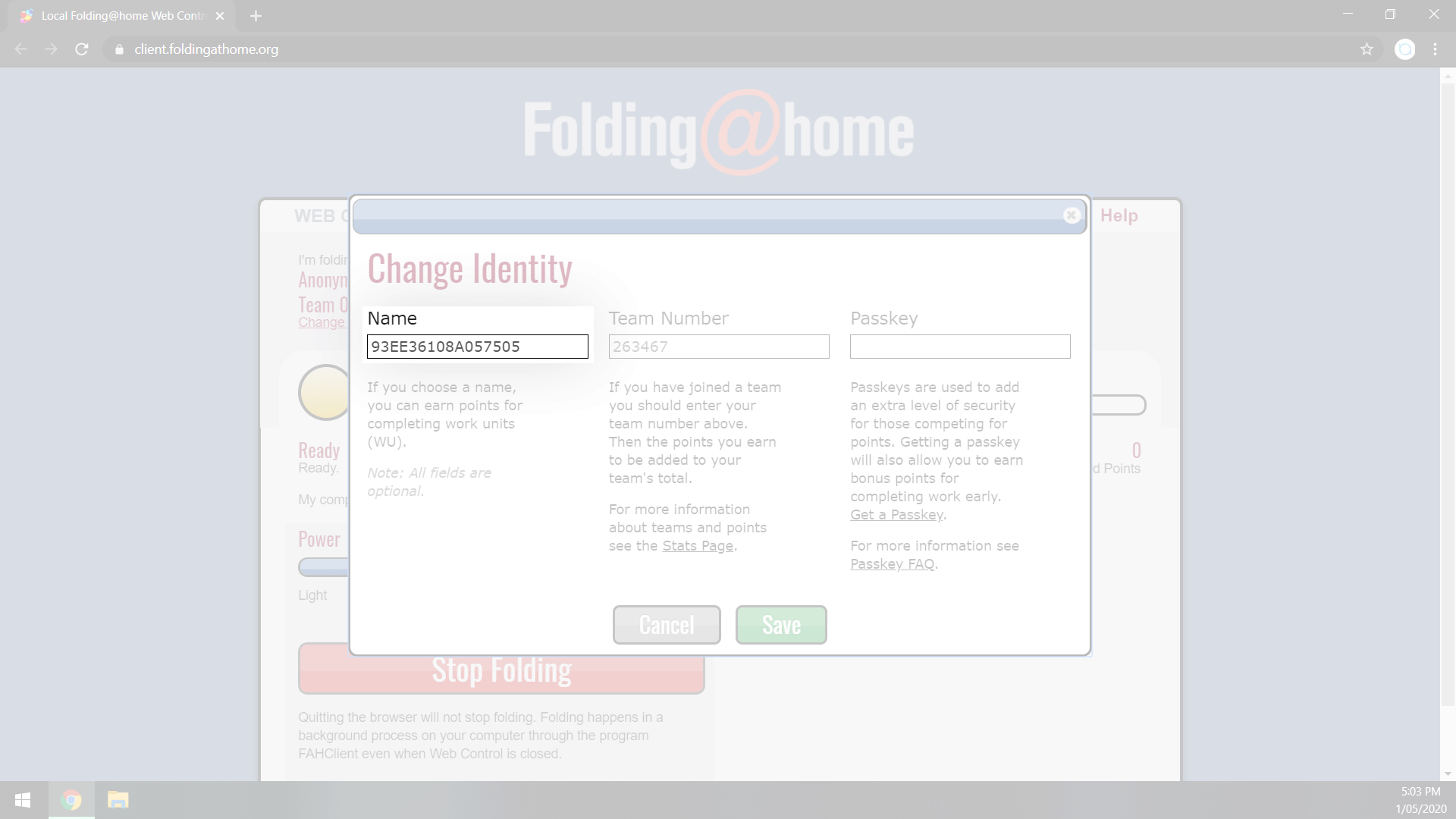 3. Under "Team Number", enter 263467, then click "Save"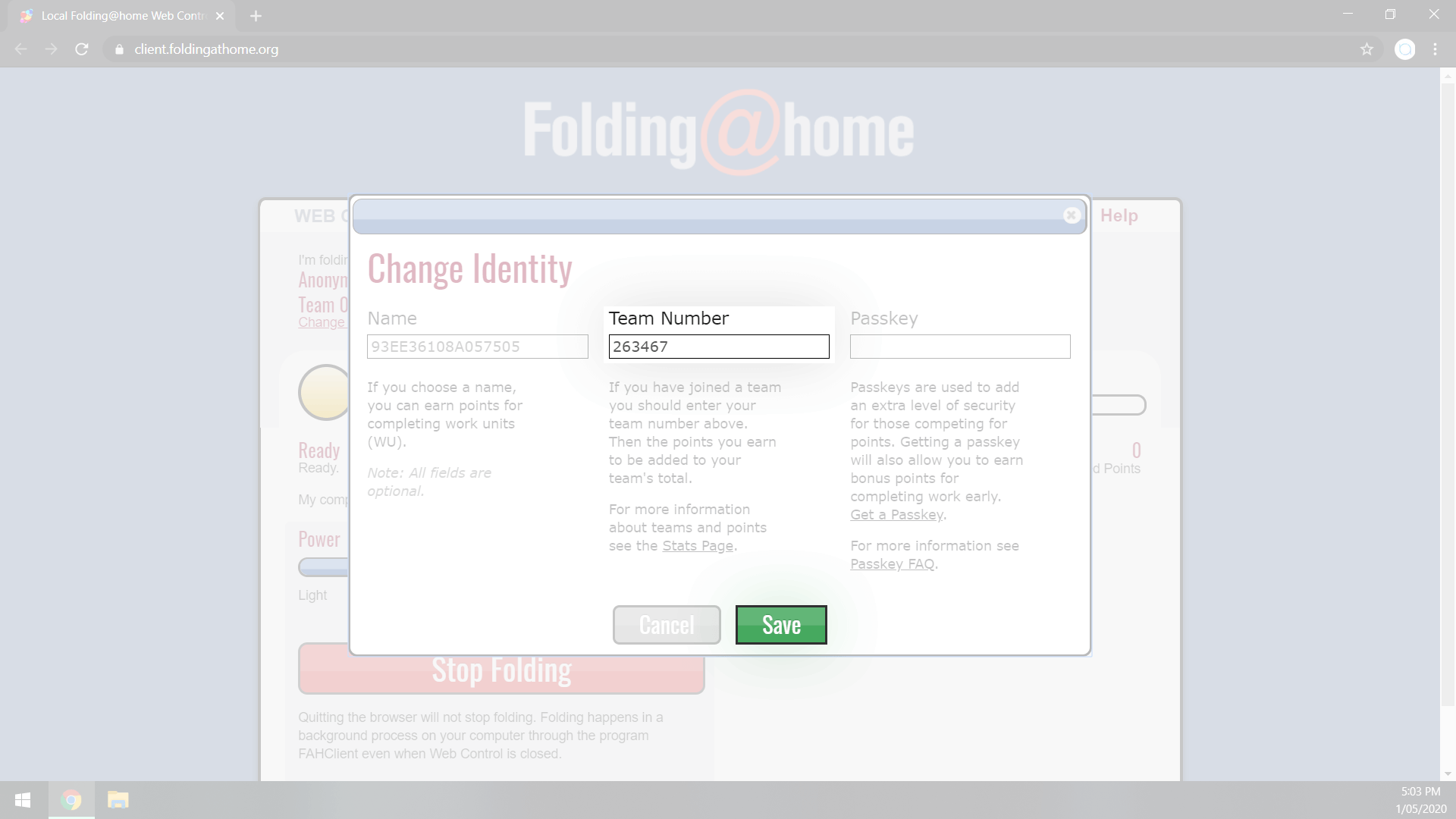 4. Under "I support research fighting", open the dropdown and choose "COVID-19"
5. That's it! You are now part of Sudomemo's folding team!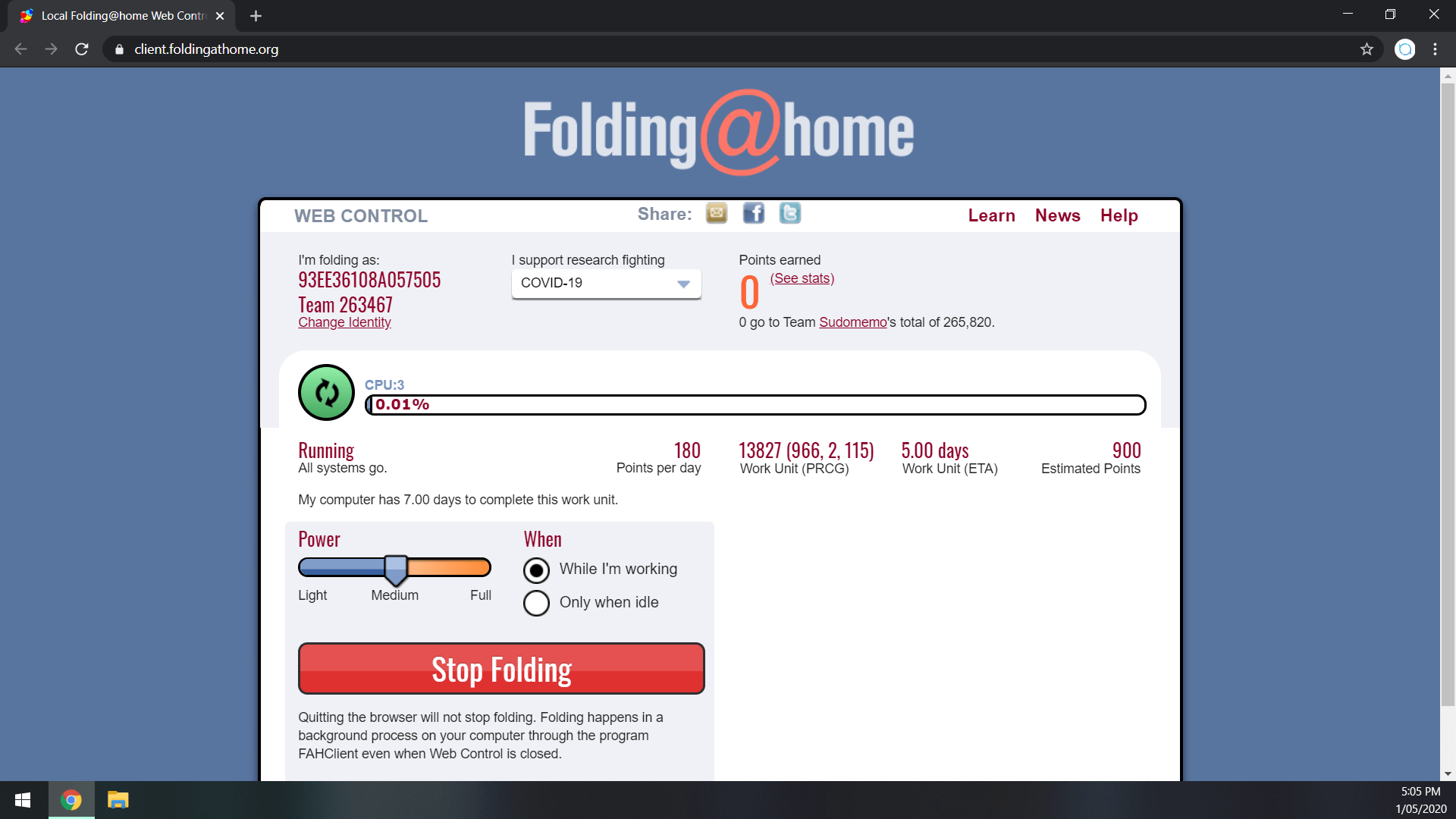 Wrapping Up
For every five Work Units (WUs) you complete, you'll earn a free day of Sudomemo Plus. For every twenty, you'll get another bonus day!
You can also view the latest statistics and rankings at: flipnot.es/folding
Let's get folding!
---
Any questions, comments, or concerns?
We're all ears! Let us know via Discord or Support Email.