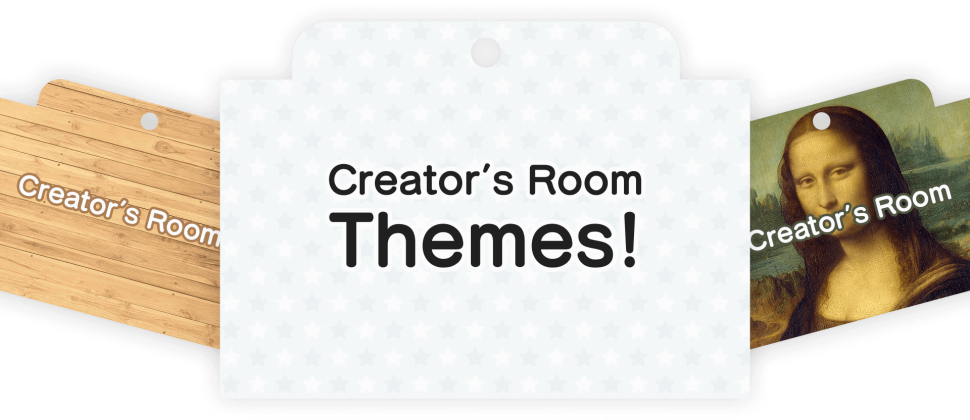 You know what's boring? That default orange Creator's Room theme, that's what. Here's how you can spice up your Creator's Room with themes you can buy from the Sudomemo Theme Shop.
What are themes?
Themes are like skins for your Creator's Room. You can choose a theme that's tailored to you and your content to give your Creator's Room that personal touch.
How do I access the Sudomemo Theme Shop?
At the moment, you can only visit the Sudomemo Theme Shop on console. So, here's how:
Tap on "Creator's Room" on the main menu. You may be asked to login, so go ahead and do so.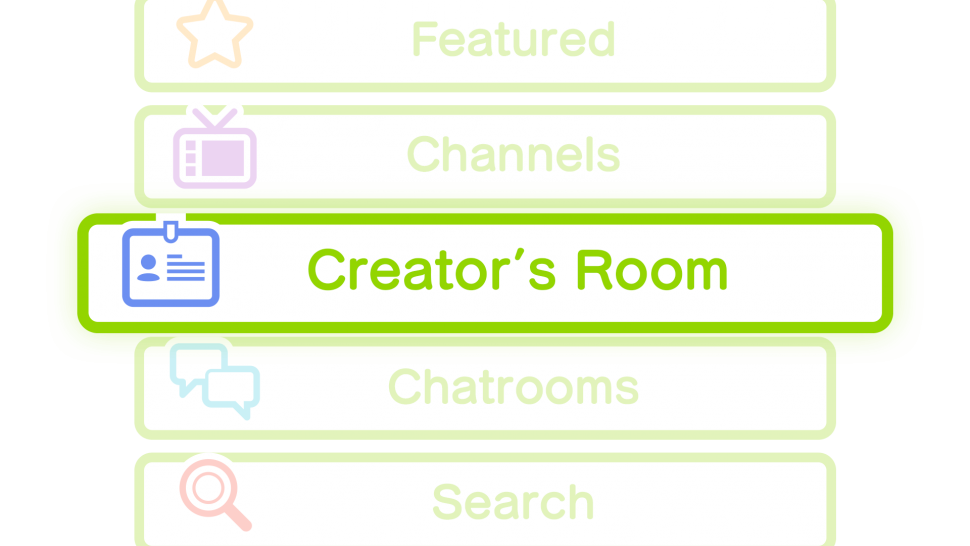 Next, scroll down and tap "Theme Shop".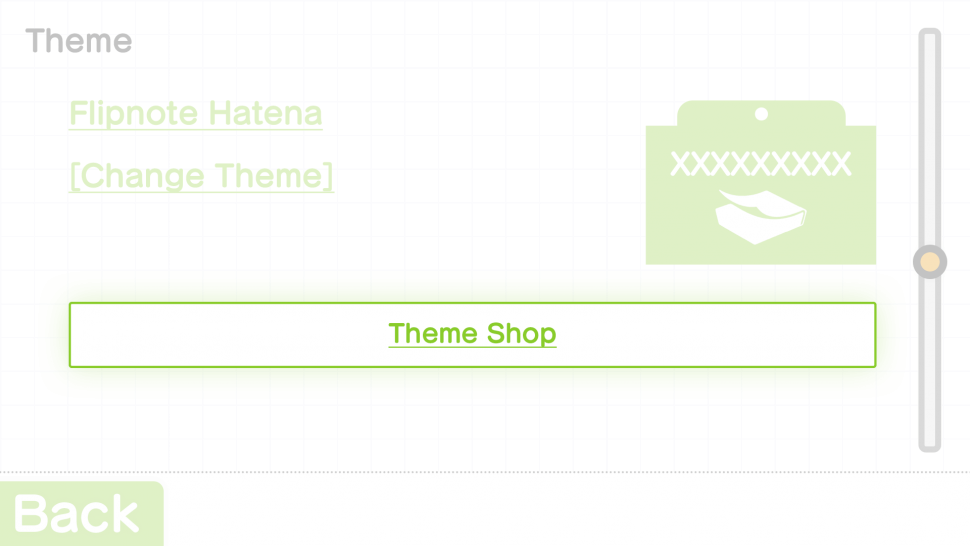 Browsing Themes
In the Sudomemo Theme Shop, themes are divided into four categories:
– Free Starter Themes
– 5 Green Star Themes
– 10 Green Star Themes
– 20 Green Star Themes
You can browse the themes by tapping on "See More" under the category you wish to browse.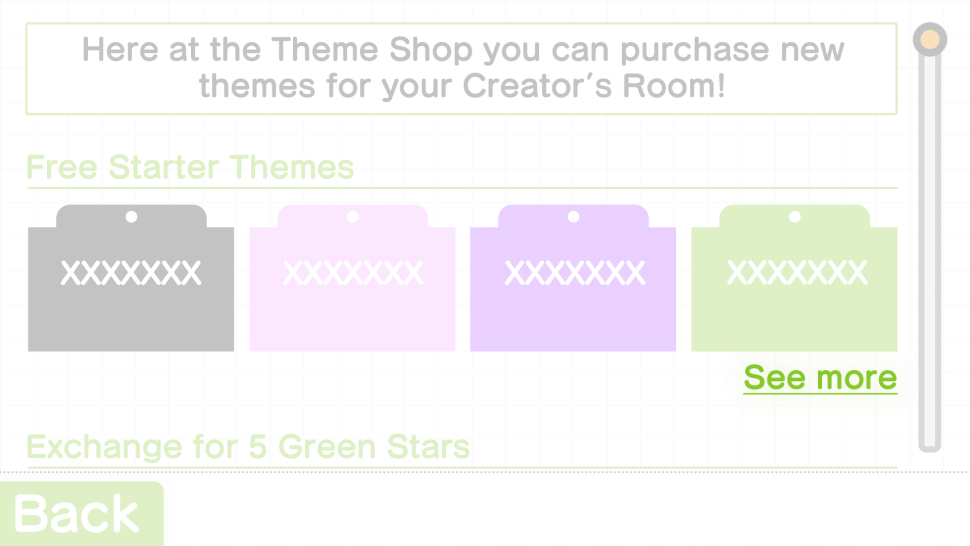 Purchasing Themes
Themes can cost either 0, 5, 10, or 20 Green Stars. Make sure you have enough spendable Green Stars by checking the "Your Stars" section in your Creator's Room.
To purchase a theme, tap on "Details" under the theme you wish to purchase.

Now, hit "Buy" at the top and follow the prompts to purchase your theme!

Note that all theme purchases are permanent, so make sure you've selected the right theme before buying.
Setting Themes
Firstly, you'll want to navigate back to your Creator's Room.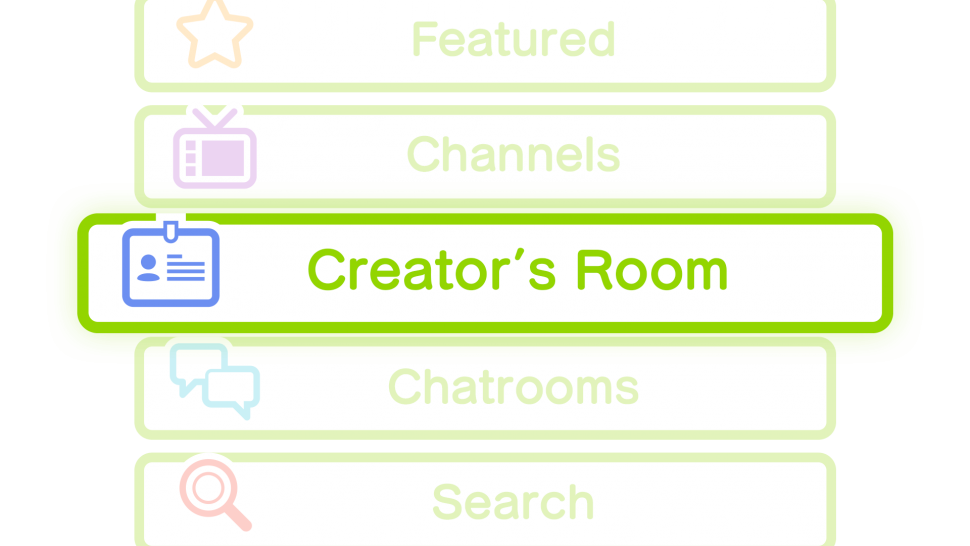 Now, tap on "[Change Theme]". It's under the "Theme" heading.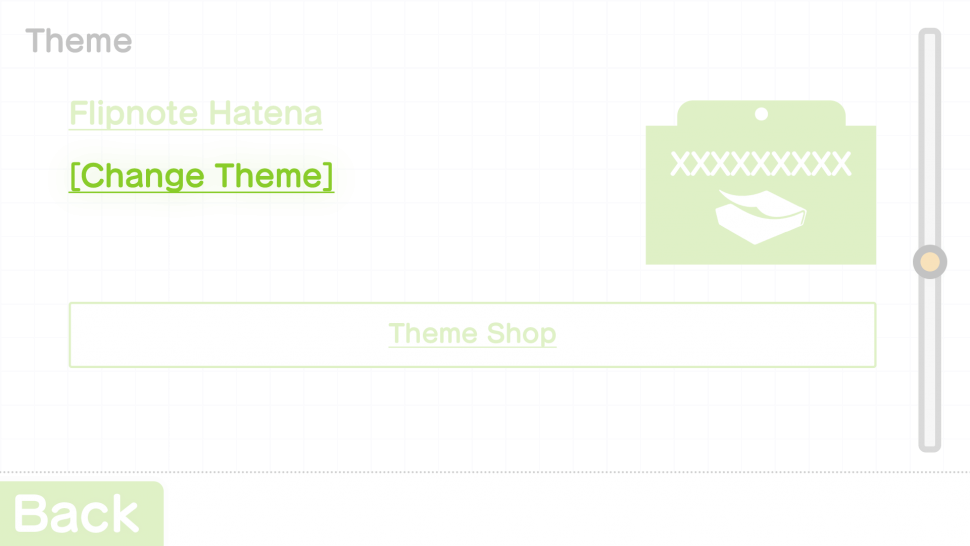 Finally, select the theme you wish to apply then scroll down and hit "Set Theme".
Wrapping Up
We hope you enjoy browsing, purchasing, and setting themes! We plan on adding more themes in the future, so stay on the lookout for that!
---
Any questions, comments, or concerns?
We're all ears! Let us know via Discord or Support Email.